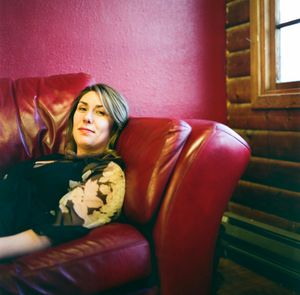 BIO
Inspired by personal experiences and a desire to connect with her audience, Melissa's music combines powerful lyrics and melodies with a soulful vocal delivery that aims straight for the heart. In the style of Patty Griffin and Susan Tedeschi she approaches songwriting with honesty and a deep respect for the craft. 
"Melissa's talent is unavoidable, her music turns your head and pulls you in." --Soulitude.net 
Melissa was born in Anchorage, Alaska but grew up in the small town of Kasilof. An only child, she was raised in a musical household with a lot of love but not a lot of amenities. At a very young age she found her first love, music. A self-proclaimed choir geek she spent most of her school days singing and writing poetry and with a few chords learned at the age of 18 she started composing her own music and never looked back. 
Her musical journey has presented her opportunities to play in the "Lower 48" as well as in England, France, and Mexico after having been selected to perform at the International Guitar Festival in Zihuatanejo. While in Alaska, her fans have had the great pleasure of hearing her open for such national acts as, The Indigo Girls, Michael Franti, k.d. lang, and Rusted Root as well as fellow Alaskan, Jewel. Her vibrant personality and passionate performances have helped  her acquire an eclectic collection of fiercely loyal fans along the way. 
A committed social activist, Melissa contributes her time and energy to various charitable 
organizations. The closest to her heart being the Arts in Corrections program at California's New 
Folsom Prison, where along with a group of like-minded artists, The One Soul Collective, she traveled every year, for ten years, to facilitate workshops and bear witness to the healing power of music. 
Melissa has worked incredibly hard at her craft during her career and while being an accomplished and a recognized musician is her aspiration, raising her daughter is her life. A strong sense of home makes it possible for her to follow her dreams, while showing her daughter that through hard work and the support of family and friends, anything is possible.